John Harrigan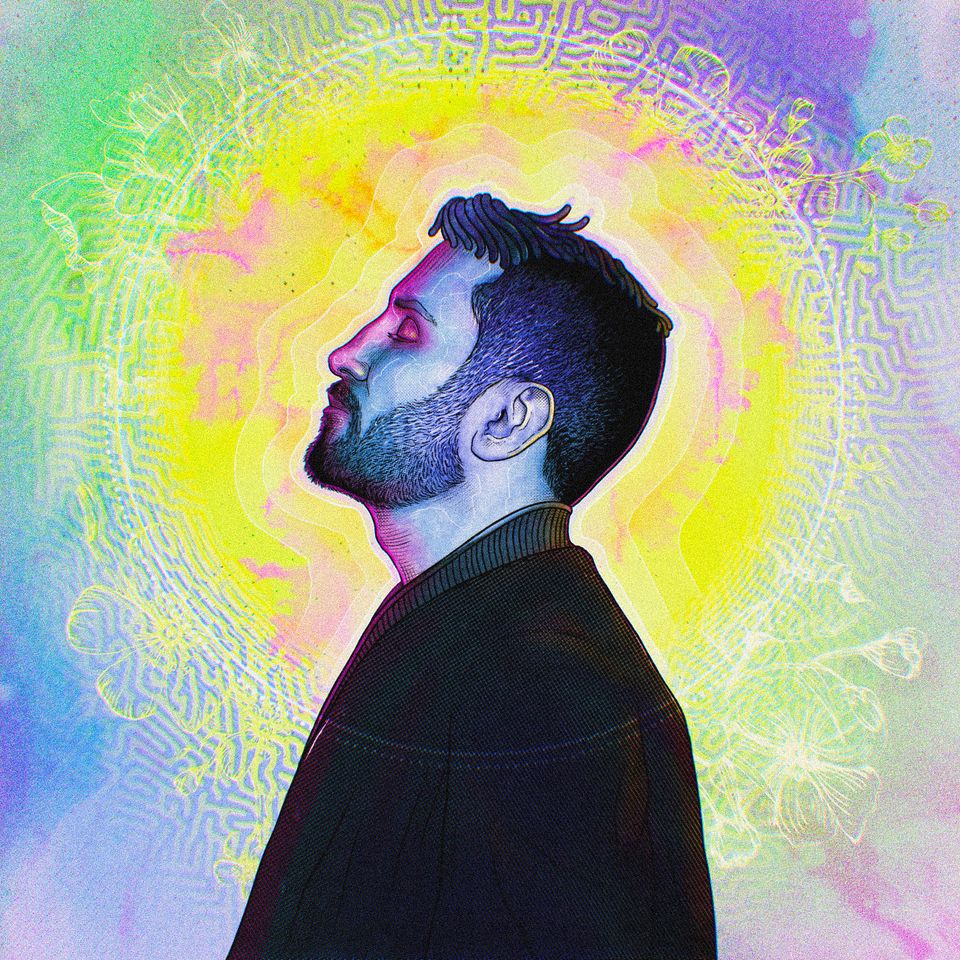 John Harrigan obsessively desires to take you to another realm and show you yourself. To that end, he pares himself down into the bone marrow for each project, as does his arts collective, FoolishPeople.
'Solve et Coagula' is the idea. Dissolve and coagulate. Destroy to build up. He seeks to raze your preconceptions about what art can be, how we choose what we see and how it can affect you.
This concept lodged in his subconscious as a boy. John lost his father at four and spent long childhood days tending, with his mother, to his grave. They were a poor one parent one child family in a council estate. Now as then John faces fear of The Unknown, maybe Unknowable, but now fear processes through art.
"Art is magic. Art is utterly vital. It has the power to heal deep wounds, to aid us in the darkest moments, to help us to carry on, when we are lost in life's lows, brought to our knees, when we believe we might not be able to stand again."
'The Theater of Manifestation' was born twenty-eight years ago while John studied drama in college. Its goal came first: to create an experience that connected spectator and performer not only to each other but to "the numinous" - the discarnate, ethereal, divine - drawing from his study of esoteric and occult techniques.
John does not write and direct 'plays' but rather crafts large scale rituals inhabiting the entirety of their venues where simultaneous stories can unfold and merge and transform through the observers who choose themselves what to view and in what order.
"As the audience reacts to our live immersive theater events, they engage with the story and their interaction with the story can change it." Like quantum physics. And Life.
John has worked as a writer and director for film. His brain has unfurled three features, alongside shorts and adverts for a variety of clients. The latest feature film, LIGHTSHIPS, just won the 2021 Best Director award at the New York Festival of Cinema.
John will do almost literally whatever it takes, emotionally, physically and spiritually, to realize his vision of a project. "I have sacrificed my ego and identity for the worlds I have manifested." He hasn't robbed banks, but he has gone without food. "I think that artists should find a way to make sure they are reliant on no others to create." In this time of corporate possession art should flow from one source only – the artist. John relies on no one. His work is undistilled.
No matter how arcane the roots of a FoolishPeople project are, however, or how complex its construction, the work, like the man, is welcoming. There is no other word for it. John lives to share what he so painstakingly created for you with you, and if it impacts you, he is the happiest man in the world.
*     *     *
John Harrigan lives in Hertfordshire, UK with his wife, FP producer/performer/dancer Lucy Harrigan and a slew of children. Alongside his creative work he gives Theater of Manifestation workshops and lectures at the Royal College of Art as well as organisations such as the Institute of Contemporary Arts and The Royal Central School of Speech and Drama.