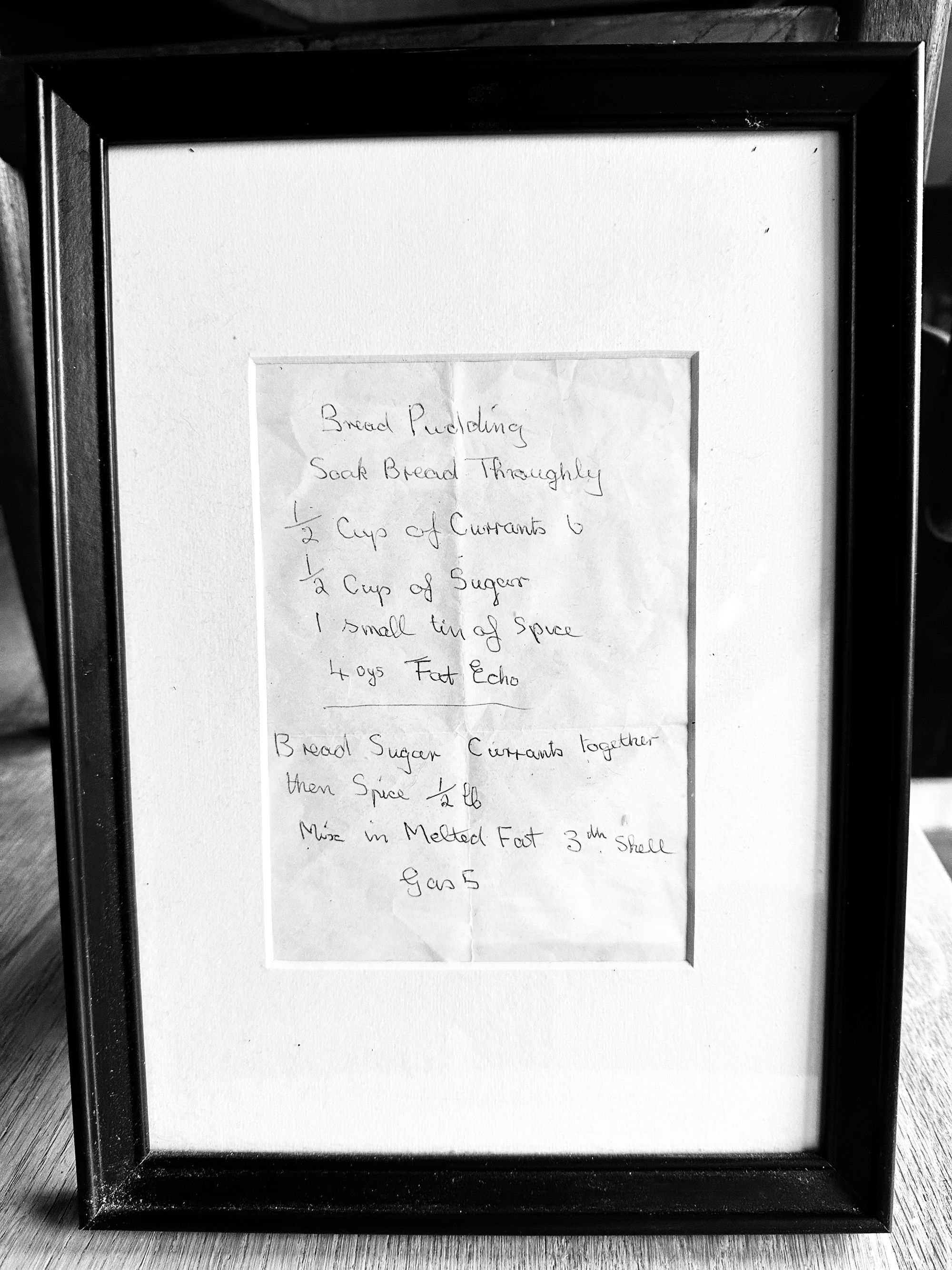 Although many of us have complicated relationships with our mothers, all mothers are sacred and divine. They usher us into this world so that we may venture forth to experience existence in all its beauty, wonder, and pain.
My mother left this world seven years ago. Here is Joyce Rose Harrigan's recipe for Bread and Butter Pudding. This is her handwriting, and she shared this with me before she became unwell with Alzheimer's.
This recipe holds pride of place on my family's ancestral altar.
To all the mothers reading this, I am sending you love and prayers. May you find peace on Mothering Sunday.